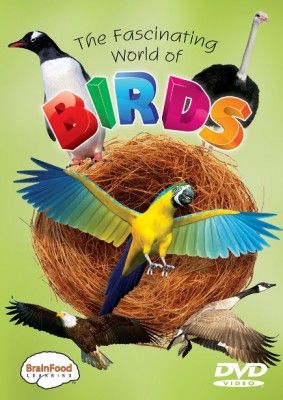 Two of my favorite resources to review, are books, and DVD's. This month, our family had the pleasure of watching
The Fascinating World of Birds
, by
BrainFood Learning
. They were created by Bryce Mooney Ph.D, and Jennifer Mooney M Ed.. The two were searching for educational videos that would also be fun to watch. After looking with little success, they decided to put together their own series. Sounds like many a homeschool family, if you can't find the right resource for your child, make your own!
When this little package arrived in the mail, the girls and I found the colorful cover appealing and inviting. Birds featured in this video:
* Ostrich
* Penguin
* Canada Goose
* Owl
* Hummingbird
* Woodpecker
* Macaw
* Pelican
* American Robin
* Eagle
Honestly, when I called the girls to come and watch this, I did not receive an enthusiastic response. After all, it was still summer, and they had other activities in mind. So they sat down with skeptical attitudes as I turned it on. The turnaround in their demeanor within 2 minutes was amusing, as the various birds made their debut onscreen. My eldest popped up, asked me to hit the pause button, because she wanted to grab a notebook so that she could journal as she watched! This was completely her idea. The youngest was not about to be left out, and she also zipped upstairs to get a journal as well.
I didn't go in with any particular expectations. I was impressed with the lovely screen images, and the nice narration by both an adult, as well as a child. I noticed that this even held the attention of our easily distractable toddler. Which reminds me, this DVD is suitable for any age really. As an adult, I liked it, as did the 7, 9, and 1 and a half year old. It has a really nice blend of simplicity and interesting facts, and even fiction that you may have mistakenly believed about some of these featured creatures.
Our main science curriculum has focused on birds this year, which was great. The girls had some of the basic facts already, and they frequently piped up with an enthusiastic, "I learned that!, or "Yeah, I remember that!" There was also plenty of information that they, and I, had not known, so nobody was tuning out with boredom. I'm not sure how they managed to create this in a way that appeals to a young child without being too "babyish" for the older ones, but they did. And both girls scribbled furiously throughout, writing down new facts. Proud momma moment :)
I found the length to be just right, at 44 minutes. Enough time to learn a good amount of information, but not too long for those with a shorter attention span.
The DVD ends with a review section, and this part includes several levels. They begin with easier, basic questions, like, "What kind of bird flies backwards?" and then progress to more difficult ones in the final sections with longer vocabulary words, and definitions, like metabolism, what you call a bird that has toes that point both in the front, and in the back, and so on. I wasn't sure my kids would be into this part, but we all sat shouting out the answers, and cheered when we were correct.
As an added bonus, there are free lesson guides that are available for download with these videos. These are appropriate for elementary students, and will cover about 5 days. They provide expected outcomes, definitions, field trip ideas, and some really pretty, and colorful, classification cards. The end also includes quizzes. Great ways to extend the learning!
The family consensus was beyond positive. I will likely collect the other 2 DVD's in this series as we plan our science for the upcoming year. These are great to use alone or with animal studies. The lesson plans helped put it over the top for me. I recommend this enthusiastically!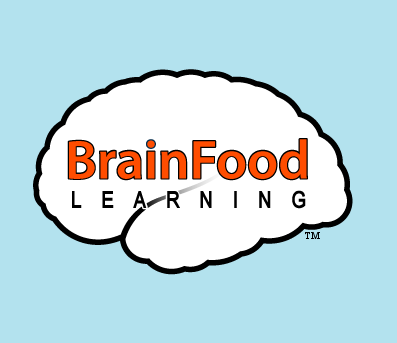 Brainfood Learning
Fascinating World of Birds
Price:
$14.99
Ages:
All ages
The Crew reviewed several great titles in this series. Click to
read more reviews
from the Schoolhouse Review Crew.