You know, until I had this review come up, I didn't realize how boring our family Bible study time has become. It's sad. I've been diligent with Math, History, Spelling, Grammar. . .but not so much with devotions.
Thankfully, that realization coincided with the arrival of two e-books from
Christianity Cove
.
I have had the privilege of reviewing
Tween a Rock and a Hard Place: Lesson Blueprints
and
The Divine Dozen: 12 Parables of Jesus Every Child Should Know
with my 7 and 9 yr. old children.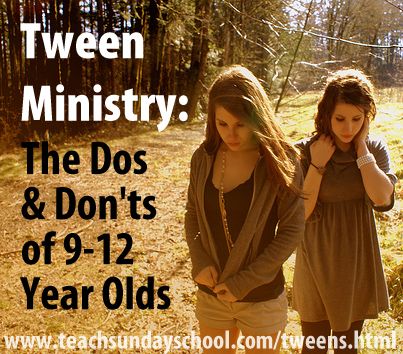 This first title centered around tweens could not have come at a better time. I have a budding 9 yr. old, and I've been pondering for a bit now about the how's and why's of many of the issues that begin to arise around that age. I know there are resources available that encourage discussion, but I've been looking for one that comes from a Christian perspective. I was so blessed to have this literally delivered right to my computer!
The e-book is divided up into 12 lessons:
1.) Jesus is a Guy Not a Rule Book
2.) Listening to Jesus (and 10 Reasons We Can't Hear Him Sometimes)
3.) God's Voice or My Imagination? (Eight Ways To Tell)
4.) Good Conformity vs. Bad Conformity (And the Okay Conversion Principle)
5.) Walking the Peer Pressure Mile (Without Falling on Your Face)
6.) Dress
7.) Abstinence (The Sliding Board of Sexual Activity (And Reasons to Hang out on the Monkey Bars)
8.) Pulled Along to Drinking (And Some Interesting Facts about Sheep)
9.) Drugs and Addictions - A Murky View of the World ( And a Great Way to Keep Things Rosy
10.) Galloping Gossips and the Headless Horseman (Who Gossips Out His Neck because he just can't Help It.)
11.) But I Don't Feel Like Forgiving! (And Other Ways We Short Change Ourselves)
12.) 12 Weeks Went By Fast! What All Have We Learned?
Each lesson has 3 components :
Class Activity, Class Discussion, and Small Group Activity. Now, we adjusted a little bit because this is designed to be used in a Sunday School kind of setting. So we downsized to make it work for 2 little ladies. There are beginning activities to break the ice, an object lesson and/or game, bible verses to look up, and discussion time.
There are a lot of great ideas here to open up conversations with your child and present biblical truths. Many of them were helpful in addressing issues that my girls are already dealing with. Topics like
Good Conformity vs. Bad Conformity
and
But I don't Feel Like Forgiving!
spoke to real life situations we are facing.
The introduction of this e-book suggests that the time to introduce these topics is earlier rather than later, and I have to say that I agree with that. From the time that my daughters were very young, I've made it a point to keep an open dialogue going in general. I want my girls to feel comfortable coming to me with questions about sex, choosing friends, various disappointments, etc. I love the fact that they will come to me with issues that are on their heart, and I pray that it continues. These lessons have been a help in that area.
My daughters are on the young age on the spectrum, and so we've yet to cover some of the material here, sex being one of them. So far, I've given them bits and pieces as they have inquired. I'll continue to provide more info as they are ready, and I do like the way the topic is approached. Definitely going to utilize this lesson in the future.
And now, a little about the second e-book:

Well, to start off, I love this one! This is also designed for a larger class, and it can be used with a broad range of ages. Again we paired it down, particularly the small group activities because well, 2 kids is a small enough group.
With this selection, each lesson has 5 parts. The lesson capsule tells what the topic is. Then there is the parable itself from Scripture. A list of materials that will be needed is include, and conveniently enough, are typically supplies that are already in your home. The preparation section lets you know what should be prepared ahead of the lesson. The actual lesson comes next and I really enjoy these! My younger one has a flair for the dramatic, and the lessons are often more like little skits, with modern stories that imitate the original parable and utilize simple props. She really gets into this sort of thing, and makes a fantastic audience!
I've been the official narrator so far, but I think that for homes with older kids, they could easily take different parts and act it out. It could be great for big families.
Each parable lesson has an activity that may be a craft, special snack, a worksheet. I love this to spice up our devotions, and of course this is especially good for Sunday School classes. I was also thinking that this would be great for Parent's Day Out type of programs where there is a need for child care and you want something of substance for the kids to do rather than simply babysit them.
What's cool about these is the way they adapt the stories to apply to a variety of situations that a child would face. Like what it means to be a Good Samaritan. Or how to discern between a weed or wheat. They are so simple, but effective. And once again, I found them to be applicable to the very situations that my daughters are dealing with. And instead of them listening to me lecture them on the virtues of a godly life, I now have a fresh way to take Scripture, present it in a creative way, and have an object lesson for them that will hit the mark. I'm really excited about these!
The Parables:



The Good Samaritan




The Wedding Feast & the Unwilling Guests




The Weather Signs

The Pharisee and the Publican

Faithful Servants and the Thief in the Night




The Rich Man and Lazarus




The Weeds in the Grain or the Tares




The Two Debtors




of the Ten Maidens




Rich Land Owner




Parable of the Lost Sheep




The Unjust Judge and the Helpless Widow
Download a sample lesson
from the Parable of the Unwilling Party Guests.
I wanted to pick a couple of the ones that really jumped out at us, but every one we've done seems to apply to something the girls can apply to a situation or relationship. The vendor promises satisfaction or your money back, and I can say that for us, they're right, we love it!
Christianity Cove
"Tween a Rock and a Hard Place" Lesson Blueprints
Ages: 9-12 yrs.
Price: $29.00
The Divine Dozen: 12 Parables of Jesus Every Child Should Know
Ages: No specific age given, we used it with our 7and 9 yr. olds. I think this is great for a broad range of ages- pre-k and up.
Price: $24.00
There are a variety of titles available from this vendor. To learn more about them, click to
read more reviews
from the Schoolhouse Review Crew.