Okay, let's talk about reading. Do you have any emerging readers? Struggling readers? Maybe you're looking for a program to improve your student's comprehension and/or fluency? Stay tuned then, because this just may be the online program to meet those needs.
May I present...da da da daaaa!!!
Reading Eggs
. There are actually two branches to this program.
Reading
Eggs
is for children in the earliest stages of reading or just beginning to read (approximately 4 yrs. to 6 yrs.). Then there is
Reading Eggspress
, for the child who is already reading, but could use some practice in vocabulary, spelling, comprehension and fluency (and who couldn't benefit from more practice? :) )
I'll begin with an overview of
Reading Eggs
.
Any child can begin here, as there are no prerequisites necessary to begin. They will first take a short placement test to see what level best suits their skill level. This is made up of 40 questions, asked alternately by a male and female voice. One thing to mention as far as that goes...The female voice sounds as if she has a cold, and as a result, some of the questions were a little hard to understand.
For example, she asked to identify the word family ending with "en", but she sounded like she said "ed", and my oldest got the question wrong. We were able to understand the other questions pretty well though.
The lessons are actually set up like maps, so the kids can visually track their progress onscreen with a little avatar that they customize. The avatars are cute too; the bodies are little eggs that your child chooses the color and design on.
Lessons include a fun mix of songs, games, and cute animation. There are plenty of opportunities to earn "eggs", which may later be spent at the online "shop". The only issue I had- and this never bothered my daughters- was the length of time it takes for the lessons to load, and we have high speed internet.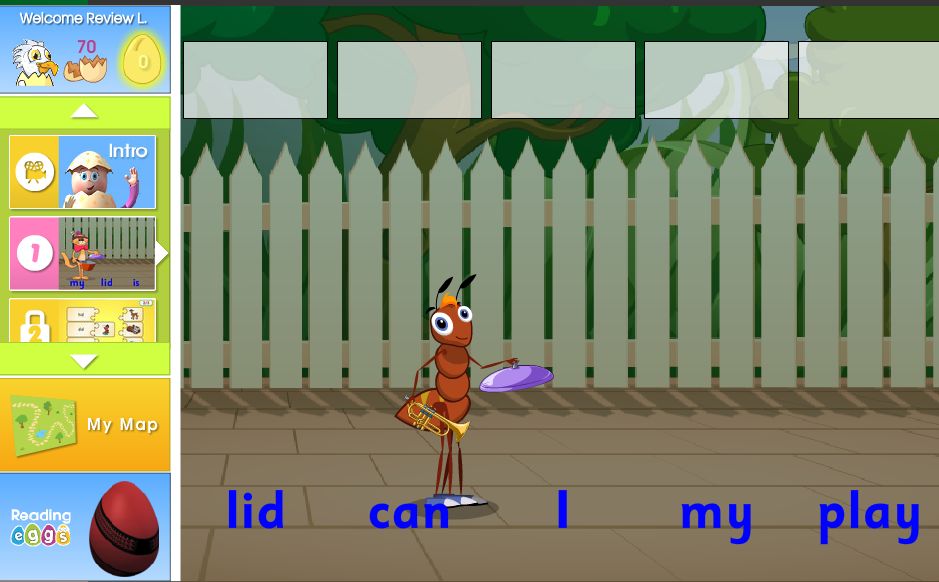 Another neat feature is the printable activity sheets that are available for each lesson. They're beautiful, very colorful and inviting, and most importantly, they reinforce the material covered.
The girlies really liked the
Reading Eggs
portion...a lot. I have had to make them limit their time spent on the program, so that says a lot.
We've also enjoyed the
Reading Eggspress
section quite a bit. So let's talk about that a little.
I mentioned that this part is for the child that is already reading ( age range around 7-13 yrs. old), but can still benefit from lessons in comprehension, fluency, vocabulary, etc..
This section has been *my* favorite. The home page is a spinning, floating island where the child can choose which section to complete a lesson from; the stadium, gym, library, mall. There are games that may be played against another person, or the computer itself. Tests are included at the end of games to ensure comprehension.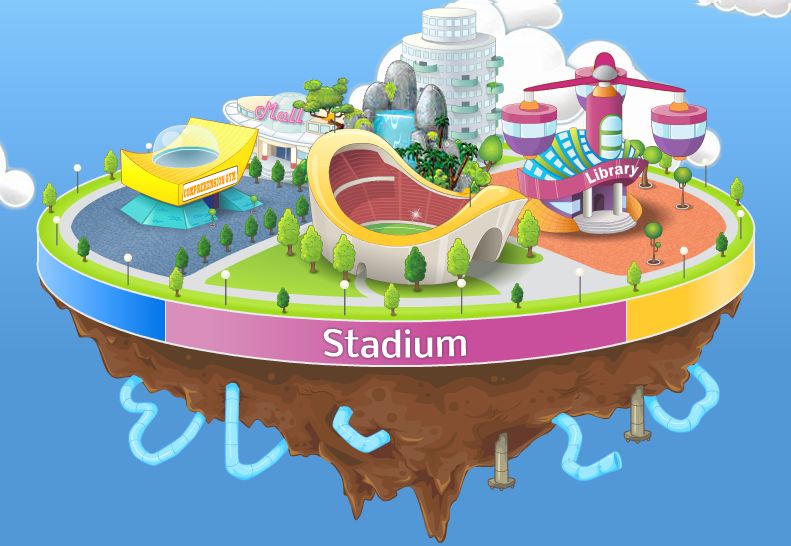 And the books...oh the selection of books. We all like that! In the library section, just click on a particular section - fantasy, animals, science, ocean, etc...-, and select the age range of the student. A bookshelf then fills with appropriate books available to read; really fun!
Progress is always available right on the log in page, so you can keep track of skills learned, and the current lesson itself.
Final thoughts:
There were a couple of small frustrations within the program that I mentioned - the nasally voice of the female narrator, the loading speed, but the positives far outweighed the negatives for my girls. It's been a great source of fun and practice for their reading, and I give it our full recommendation.
Visit their website and get a free trial for your child, and see what you think!
You can also read what my crewmates had to say about this program by visiting
TOS Homeschool Crew
Reading Eggs
readingeggs.com
Ages:
4-13yrs.old
Price:
Monthly subscription - $9.95
6 months subscription - $49.95
Yearly subscription -$75.00
* I received free access to the Reading Eggs program in exchange for my honest use and review of the program, with no additional compensation.