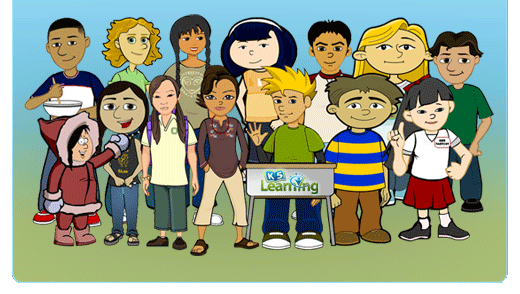 Okay, so we're well into the school year now, and this seems like a good point to assess your child's progress in Math, Reading and Spelling. So...how's it goin'? Are you pleased with your program? Would your little (or maybe not so little anymore) student agree?
It could be that while generally, the curriculum is doing its job, a little extra practice might be in order.
If the latter is where you're at, I have just the program to introduce you to!
K5 Learning is an online program created for kids that are, as you may have already guessed from the title, in Kindergarten up to 5th grade. Let me be clear from the start now, this is not designed to be a full blown curriculum, but an after-school enrichment program. But don't let that title fool you, this is not a site made up of games and entertainment. These are real lessons, created to improve vocabulary, speed, and comprehension.
The program begins with an assessment of each child's skills, so as to appropriately place them. So for each of my children, after logging on, the online narrator briefly explained how to maneuver around the screen, and told them how the assessment would work. They were then given a series of questions to answer and then placed at a particular level that corresponded with their speed and accuracy. This happened for both Math and Reading/Spelling.
I specifically liked the Math assessment (and so did my 7 yr. old), and the way it tracks the speed as well as accuracy. If my daughter produced the correct answer within the set time limit (I believe it was a few seconds), they received a check mark and a star- complete with a fun sound effect paired with it. If however, they gave the correct answer but didn't answer within the time period, they only received the star. Then when the assessment was complete, the program displays the results on the screen.
I found that helpful for both of my daughters, because they are basically on track for their grades, but definitely need improvement in their speed.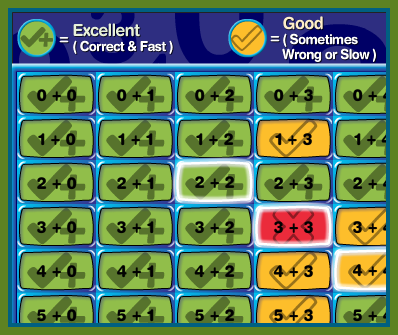 The lessons have been just the right length for my kids, providing the right level of challenge without causing frustration. A little quiz follows the lesson, making it easy to test comprehension.When a section is over, the program makes it easy for them to continue or quit, with a cartoon image of a police officer next to a stop light. If they want to continue, they only need click on green, and if they're done, they click on....you guessed it, the red.
A big draw to the Math part of the program for the girls is also the avatar. Goodness, they love to customize those characters! Also fun is the game time that follows a math lesson, offering a choice of several possible games to play. And speaking of games, K5 times the play, and when that time is up, it's up. I thought that was a good way to limit it.
The hard work has essentially been taken care of for you, the parent. It's rather simple for a child to navigate through the subjects, tests and assessments are provided, all while tailoring the lessons to each student's ability.
Should you feel the need to adjust the lessons to make them more or less difficult, that too can be arranged ;)
We have found it to be a nice enrichment to reinforce our current program, and it has really improved my older daughters speed ( in Math) particularly.
K5 offers a free 14 day trial period to try it out for yourself, no obligation, no credit card required. Nice :) You'll find subscriptions available by the month or annually. Why not visit their website today and see if your child might benefit from a little enrichment?
*Want to read more reviews of K5? Click on
TOS Homeschool Crew
now!

K5 Learning
http://www.k5learning.com/
Age:
K-5th Grade
Price:
Monthly subscription- First child $25.00 Additional children $15.00
Annual Subscription- First child $199.00 Additional children $129.00
*I received free access to K5 Learning in exchange for my use and honest review of it, with no additional compensation.