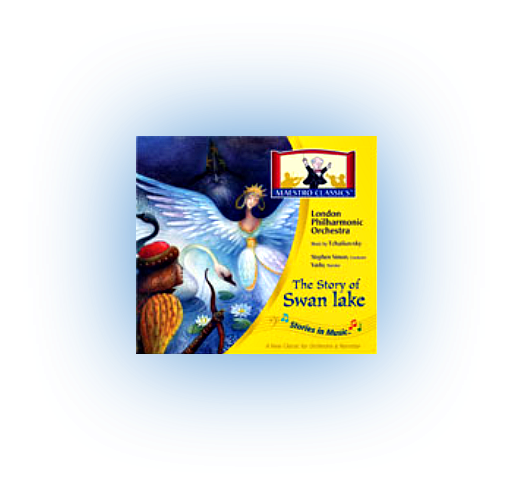 I could wait until the end of this review to tell you how much our family adores Maestro Classics. I could tell you all about the dances that my little ladies have choreographed to these CD's. Or how my youngest giggles with delight at the antics of her favorite characters in Juanita the Spanish Lobster, and how my oldest eagerly anticipates the wolf's arrival on the scene in Peter and the Wolf. I might tell you how I love the sounds of the bagpipes and flute in Mike Mulligan and His Steam Shovel.
I could wait until the end...but I can't! The CD's from Maestro Classics are one of my most beloved resources in our homeschool. I honestly cannot think of a better medium to introduce your children to the world of classical music than this company. Since we listened to the first beautiful melodies of Peter and the Wolf, our collection has grown, and I was thrilled - and so were my girls- to review The Story of Swan Lake. In fact, they had been asking me over and over when we would get Swan Lake.
For those of you who are not familiar with Maestro Classics, I'll share a bit about them now.
Husband and wife team Stephen Simon and Bonnie Ward Simon are the creators of this award winning series, whose purpose is to introduce children of all ages to classical music, and expand their musical horizons as it were :)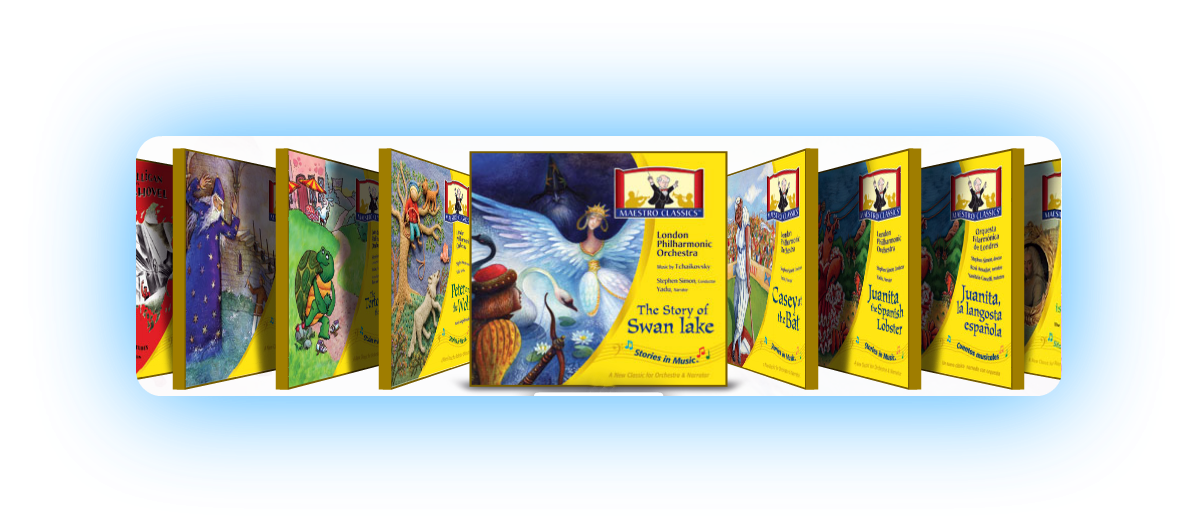 Through dramatic storytelling by narrator Yadu, these stories are brought to life in a marvelous fashion. Each CD also features some nice extras, like the musician's background, told by Bonnie Ward Simon, an alternative version of the featured musical piece, and an additional song. There are even little activities for your young maestro within the CD sleeve.
You may already be acquainted with the storyline of Swan Lake. If not the basic plot is this...
A prince falls in love with a beautiful princess, but she has been turned into a swan by an evil magician, and only the prince's love can break the spell.
As I said, we loved this CD, and my youngest in particular has enjoyed all of the activities and music on it. There is one track in particular, Speed Metal Swan, that both girls have taken a fancy to. I think the title is self explanatory ;) I have to say, I like it too. Must be a throwback to my headbangin' 80's hairband days - hee hee.
I would encourage you to visit their website and hear some samples for yourself, and add 1- or 2 to your personal collection.
While you're at it, go over to their facebook page and "like" them to have the chance to enter a giveaway!
See what my crewmates had to say
here
.
Maestro Classics
Price: $16.98 for the CD $9.98 for MP3 download
Ages: 5 and up
**I received a free copy of the CD The Story of Swan Lake in exchange for my honest review**